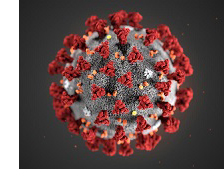 LISVH COVID-19 Alert: 5/18/2022 10:00 AM
This alert is to inform all Visitors, Employees, Volunteers, and Residents that we have received notification of 0 residents and 1 employee testing positive for COVID-19.
Due to the positive COVID-19 test result, contact tracing and COVID-19 outbreak testing is currently being conducted on any residents or employees who have had a potential exposure. We will provide updates of the outbreak testing results as they become available.
Due to infection prevention protocols, the facility has placed the following unit on COVID-19 Exposure Precautions: 
Unit 1A until 5/22/2022
Unit 2D until 5/19/2022
Unit 3A until 5/22/2022
Unit 3B until 5/22/2022
Unit 3C until 5/22/2022
Visitation on COVID-19 Exposure Precaution Units is allowed but highly discouraged until the end of the exposure precaution period.
For additional information, please refer to the CMS Required Daily COVID-19 Notifications posted on the webpage below.
---
Recent updates to the Centers for Medicare and Medicaid Services (CMS) and New York State Department of Health (NYS DOH) guidelines now allow for open visitation inside the facility, which may occur in the resident rooms. In-room visitation will be limited to two persons at a time, in order to adhere to core principles of COVID-19 infection prevention. Please be aware that new LISVH visitation guidelines have been established to reflect current CMS & NYS DOH visitation regulations. These guidelines can be reviewed here, prior to your visit.  Upon entry to the facility, all visitors will be required to show a COVID-19 Antigen Test administered within the previous 24 hours or a COVID-19 PCR Test administered with the previous 48 hours having a negative test result. If a visitor does not have evidence of a negative COVID-19 test result, the LISVH will provide the visitor with a COVID-19 Home Test Kit/Rapid Test Kit for self administration. No visitors will be admitted into the facility without a negative test result within the required time frame.
---
Current LISVH Visitation Guidelines
Please click here to view our current visitation guidelines.
Please be reminded that face masks are required to be worn by all visitors and residents during the visit within the building and on the Veterans Home's property.
In addition, as per New York State Department of Health guidance, eating (and the exchange of food) is not permitted during the scheduled indoor or outdoor visitation.
For more visitation information, please click here. 
---
CMS Guidance QSO-20-29-NH - Daily COVID-19 Information Notification to Family, Health Care Proxy, & Next of Kin 
Please click here to view additional updates.
---
For further clarification or additional questions please contact the Social Work Department at 631-444-8545.