WELCOME TO THE LONG ISLAND STATE VETERANS HOME AT STONY BROOK UNIVERSITY
You feel it as soon as you walk through the doors of the Long Island State Veterans Home at Stony Brook University. The bond. The sense of pride. The camaraderie. It amazes me everyday.
If they need us, the dedicated staff at the Long Island State Veterans Home stands ready to provide skilled nursing care, adult day health care and short term rehabilitation to the 100,000 Veterans who reside on Long Island. We are proud to care for America's Heroes - those brave men and women who have helped to make our nation secure and have advanced the cause of freedom throughout the world.
Our team strives to bring the most advanced medical technology and best practices to care for our Heroes. This has helped us earn the reputation as a leader among the nation's 163 State Veterans Homes as well as private long term care and rehabilitation care providers. Additionally, our veterans truly benefit from our relationship with Stony Brook Medicine. As one of the few "teaching nursing homes" in the United States, we are proud of our mission to train the next generation of physicians, nurses, therapists, dieticians, social workers and administrators as it relates to the care of those who need skilled nursing and/or post acute rehabilitation. We strongly believe that no other skilled nursing facility on Long Island can match us as it relates to quality, cost and culture in caring for veterans and their families.
The Long Island State Veterans Home provides financial benefits to our Veterans that they do not receive in other skilled nursing settings. We continue to advocate for our veterans both in Washington, D.C. and Albany and recent federal legislation now provides those veterans who are 70% or more service connected disabled to receive no cost nursing care and medical model adult day health care in any State Veterans Home. With the average cost of nursing home care on Long Island exceeding $150,000 per year, Veterans can access their VA entitlements and utilize them at our home, thereby substantially reducing the financial burden of long term care. Please contact our Admissions office for admission requirements and further information.

We look forward to serving you.

Sincerely,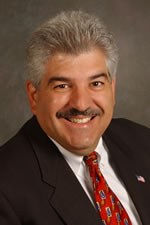 Fred S. Sganga
Executive Director